Check your need for a travel adapter!
Are you planning to travel abroad? Check if you need a power plug adapter or voltage converter for the power sockets (outlets) used in that country. On this website you find information about the power plugs and sockets, electricity, voltage and frequency used in every country of the world. Select a country from the list on the right.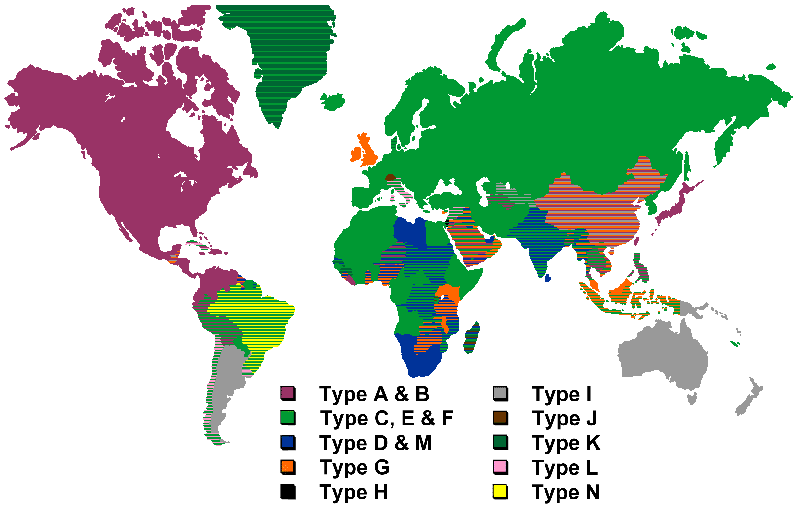 Disclaimer
We make all attempts and efforts to ensure the information on this website is accurate and reliable. We are neither liable nor responsible for any inaccurate information that may be stated on this website. We are not liable for any errors, financial loss, or damages of any kind that may result from use of, or reliance on, the information herein, and/or on this website. The information on this website is proprietary, copyrighted and protected by applicable copyright laws.
Privacy
We make use of advertising by Google and other companies. They may place cookies on your computer to ensure the correct functioning of this website. For more information read this article. By visiting our website or using the information you agree to these conditions. As an Amazon and Ebay affiliate I earn from qualifying purchases.